Websites, online reputation, database administration. 
Professional, 

Mature, 
&
Result Oriented
I bring a wide scope of experience to your team and project. I take time to research modern standards and have tools to help me create and manage your organization's digital assets.
First things first: I'll listen to your story. Together we'll identify the most urgent priorities and make sure your budget will stay on track.
Then we'll find out what assets will get results. What will pay off in the long run? No cutting corners or overspending. 
Are clients finding us? I use analytical tools that can help us determine what's working so we can improve our impact.
Working in Bloomington, Indiana. Available virtually world-wide.
Personal Referral or Startup Studio
References
Available By Request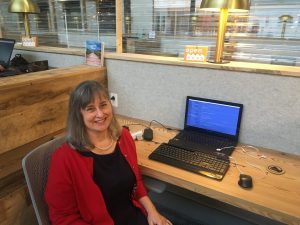 Hello!
We can connect with
voice mail at (317) 782-5091‬
current clients have my cell for voice or text and my email
New: I'm experimenting with spam reduction by trying this Google Form: